Rank of Poker Hands
Poker hands consist of five cards and are then compared to the hands being held by the other players. The winning hpoker and is determined using the ranking below, which is listed in best to worst hands. There is no ranking of suits in poker so pots are split in cases where players have the same hand.
The Importance of Hand Varieties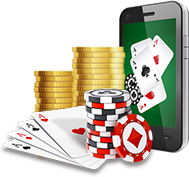 The very first thing any beginning poker player must do is learn what each of the poker hands looks like and what their ranking is in the overall order of hands. All poker varieties are structured using the above hand hierarchy. This unity of ranking hands makes learning all of the different styles a little easier.
Once you understand what the different poker hands include and where they stand in the order of ranking, you will be able to catch on to the different styles of poker such as Texas Hold'em, HORSE, Razz, Omaha, Stud, Chicago, Caribbean, Billabong, 7s Take All and others with much greater skill. In fact, many players, once they have gained confidence in the basic styles of poker such as Omaha or Stud jump right into the new varieties and learn as they play. Having the basic knowledge of poker hands and the ground rules of the base games lets you do that with relative ease. Of course, the more you play the better you will get.
Your skill levels will increase rapidly as you play and picking the right online poker room makes a difference as well. Check out the reputable online poker casinos listed on our site. You will find comprehensive reviews of each one so you can see which ones are best for you at each point of your learning process.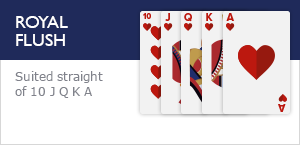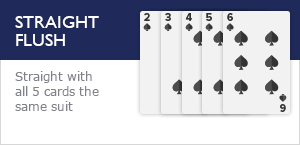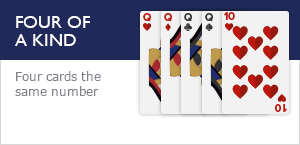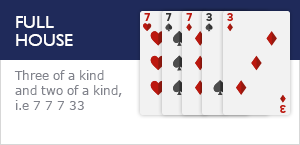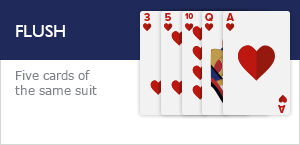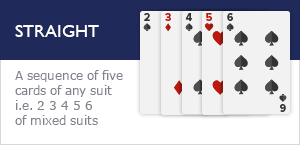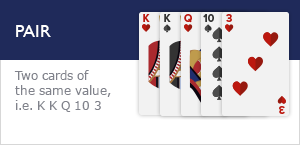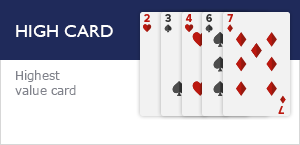 Where to Practice Poker Hands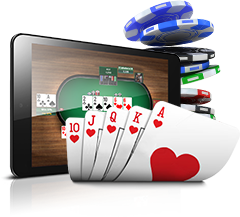 The online poker site you choose for practicing your poker hands and game styles will make a big difference in your enjoyment levels, chances of winning and whether or not you will continue or quit. Too often people choose a poker site on a whim from a search engine and they have a negative experience and brand all online casinos as bad or worse, fraudulent. Nothing could be further from the truth, but those people started off on the wrong foot. Just because you are just starting out and looking to learn poker hands while understand game varieties, doesn't mean you don't need the best sites.
Our reviewers check each site to be sure you will have a great time and a positive experience. This process includes making sure the online poker rooms we list are totally secure and safe for you while learning poker hands and practicing your game skills. All of the poker rooms listed on our site have 24/7 customer service so if you ever have a question regarding how the sites work or how to play, you can get the answers no matter what time of day it is. We also check to be sure the software used on each site is bug-free and works properly so you don't start off on the wrong foot.
Play now and join the exciting world of only poker today.