UK Online Poker Law
Online poker has gained popularity in UK and all of Europe in recent years. As a result, the Gambling Act of 2005 was enacted to closely monitor online poker in order to protect players.
The UK has some of the most mature and effective online gambling laws in the world. Internet casinos can even legally advertise their sites as long as they applied for and had been granted a UK Gambling Commission Issued Remote Gaming Permit.
History of UK Poker Laws
The Betting and Gaming Act of 1960 paved the way for the legalisation of betting in the country. The act allowed betting on bridge and other games of skill as well as operation of betting shops, which offers all kinds of betting that were legal during that time. The goal was to bring the widespread gambling that went on in the country off the streets and into places where it can be regulated.
The reception was beyond expectations as 10,000 betting shops were set up during the first six months of the act. In 1963 and 1968, two more bills were passed to further expand the types of betting these shops can offer.
However, things remained pretty much unregulated during this time so the government sought to exercise more control over the industry by placing restrictions on gaming and requiring establishments to get a license and abide by the rules of licenses.
The Gaming Act of 1968 gave way to the expansion of not just betting shops but commercial casinos as well. In 2005, it expanded to allow much larger casinos such as those found in Las Vegas, but strict limits were imposed on the number of casinos that could be built.
Online Poker Legislation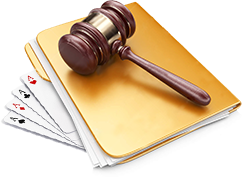 Online gambling, especially sports gambling, which UK residents are fond of, holds a big chunk of the gambling market nowadays. The Gambling Act of 2005 regulated online gambling for the first time and made it even easier for players to bet online.
Despite the leniency, a lot of online gambling sites still chose to go offshore because of the taxes they must pay once they get a license in the UK. Even UK based gambling sites prefer to operate in Gibraltar and other locations that are more tax friendly.
As time went by, the UK government tried their best to get these online poker rooms to comply but for obvious reasons, failed to do so.
One reason mainly is because there's really no need for these poker rooms to acquire a license to offer poker to UK residents if they did not have any key gambling equipment in the UK.
As a result, the law had to be updated, and the 2014 Gambling Bill was enacted. The bill requires poker rooms as well as other offshore gambling sites to get a license if they want to offer their services to UK residents.
Instead of requiring license from where the gambling is provided, this new bill looks to regulate gambling at the point of consumption, and in this case, it's in the UK where UK residents are placing bets.
Frequently Asked Questions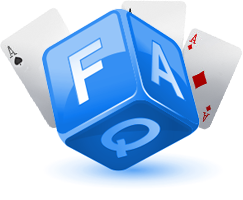 1

What is the minimum age to gamble?

Like in most countries, you have to be 18 years of age to play online poker legally. This is also the same for UK's land based poker rooms, and is strictly enforced.

If you sign up to any online gambling site and you're under 18, then any winnings you earned will be voided and your account will be terminated. All gambling sites offering their services to UK residents are required to have a strict age verification system and screening process.

2

Does the commission regulate online poker software?

Definitely. As a matter of fact, software developers are required to acquire separate specific licenses before they can create and distribute online gambling software. If a piece of that software is developed in UK, you can be assured that it has been carefully tested to ensure fairness and close any security loopholes.

3

What exactly does the Gambling Commission do?

The Gambling Commission has grown to become one of the most powerful and effective gambling regulatory bodies in the world. It has the power to revoke licenses at its own discretion, impose unlimited fines to violators, void bets, and inspect poker operations.

4

Are UK companies allowed to run online poker sites?

They sure are! All they have to do is acquire a Remote Gambling License from the Gambling Commission regardless if they are already licensed to operate land-based poker rooms.

Most of the trusted online poker sites are based in the UK and due to the country's strict policies, players tend to put their trust on UK online gambling sites rather than to those run from other offshore places like Costa Rica.

5

What does KYC means?

Know Your Customer. UK Gambling Commission insists that any gambling sites that offer their services to UK residents must follow a set of procedures to allow them to verify the player's contact information.

This can be done by simply checking your polling register, but if you're not on the polling register, then the casino will ask you to send in some form of identification documents to prove your right within the legal age to play.

6

Are there taxes impose on gambling winnings?

None. Even the betting tax was lifted many years ago. So any winnings you get from betting are non-taxable. The only people who need to pay taxes are the operators and companies who run online gambling sites.

7

Can I complain about a gambling site?

You sure can. But only if the site you're playing at is licensed by the UK Gaming Commission. Rest assured that all UK licensed gambling sites follow very strict rules and regulations so any complaints you have can be resolved by their support team. If not, feel free to file a complaint in the commission.
Online poker has come a long way and has earned the trust of players primarily due to the strict rules imposed by the Gambling Commission. To avoid any problems, make sure that you play in an accredited online gambling site. With any form of taxes lifted by the Gambling Commission, there's no reason why you shouldn't try your hand in poker.