payment options
Online Review of PokerStars - 2022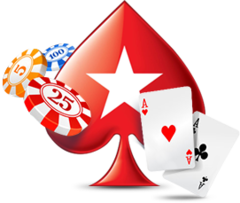 PokerStars.co.uk has one of the highest levels of traffic of all the online poker sites and is well known for the quality of the players that play the site, particularly when it comes to tournaments. Three of the recent WSOP winners play at PokerStars they are; Chris Moneymaker, Greg Raymer, and Joe Hachem in addition to many other pro players like Daniel Negreanu. Without a doubt we found PokerStars to be an outstanding representation of what an online poker operation should be.
Although many a poker star is born at PokerStars, it is also the perfect place to play if you are a recreational player just out for a relaxing easy-going poker game. You will find plenty of players that will help you relax your daily cares away whilst beating the pants off of the wide variety of fish and newbies in the room.
PokerStars has a wide variety of poker games and believe it or not, you can be the master in your own domain with their private poker club. Their exclusive Home Game feature will have you feeling like you are one in a million. Truth is, PokerStars is so big, and you probably are. The nice thing about PokerStars is that no matter how big they get, you are still treated like you just might be one of the favourites. It must be the award winning customer service that makes you feel so special. Or, maybe is it all the real money that you will enjoy taking to the bank?
Review of PokerStars Software
PokerStars has paid close attention to what their competitors and their poker players want when it comes to online poker and they responded. Today you can access their state of the art poker site by downloading their very quick and easy software. This is a great tool for all the spectacular features we mentioned above like real money sharing, and more. In addition to a premium download format, you can also enjoy a top ranked mobile format with apps for your iOS or Android devices. Smartphones are the way to play on the go and PokerStars has come up with special incentives to do just that.
If mobile poker is your cup of tea, then you are going to love the PokerStars mobile poker app. Perfectly designed for iPhone, iPad or Android mobile devices. It is like having the ultimate world of poker in the palm of your hand. Enjoy all of your favourite games instantly with a simple swipe and a click. The special design protects your valuable battery life. You will enjoy a fun ring game and the cash that you will also have in the palm of your hand will make you a very happy poker player indeed.
Game Selection and Tournaments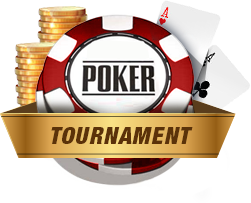 PokerStars.co.uk offers the usual variations of Texas Hold'em as well as Omaha Hi, Omaha Hi/LO, Seven Card Stud Hi and Hi/Lo. The ring games at www.Pokerstars.co.uk are always busy with a great range to choose from. However, it's the multi table tournaments where they really excel. There are a loads of tournaments which are thought of as being the best online happen throughout the day with both large and small buy-ins. The sheer number of players at PokerStars.co.uk means there are often high prize pools to be won even on the low stake tournaments. Poker Stars.co.uk also offer a play money version which is surprisingly good as play money poker goes, and is a great way to learn the game if you're just starting out.
How about enjoying a quick sit n' go on your mobile phone or better than that enjoy some poker schooling while you ride the train to your next appointment. Pretty much whatever game and tournament you can enjoy with the download format, you can enjoy in the mobile version.
Review Summary
Overall we give PokerStars well over nine stars for providing, not only an exemplary player experience, but everything is in tip-top shape. From the poker site interface and home page to the fast and easy real money withdrawal system. It is one the of the premium online poker sites to play poker at. The huge player base and selection of games alone is enough to make this one of the best sites out there. The tournament schedule and selection at Poker Stars is without a doubt the best in the business, keeping players at the tables throughout all hours of the day. They also have an excellent tournament structure that favours the player and makes for some stunning action and huge jackpots. If you're going to play at only one site then Poker Stars.co.uk is the one to choose.