Top Ten UK Poker Players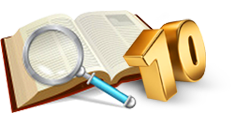 At one time the US dominated the world in poker, however due to a reduction in global access to online poker the US player is discovering that domination has moved across the pond. Not only is the top ten poker players listed below the top in the UK, they are a force to be reckoned with globally as well. The fact is that, when you consider the relative population size of the UK, when it comes to poker, one could say that the UK does dominate. Below is the cream of the crop. Here are our top ten UK players in terms of lifetime live tournament winnings.
1. Sam Trickett $20,031,811
pokerfu.se
Sam Trickett represents Nottingham and is a Retford native. Sam is not only one of our top ten, but he is the seventh highest tournament earner of all time. He is currently ranked as number one in the UK. Prior to becoming a poker champion he had a promising career as a professional footballer. A serious injury waylaid his ambitions and in exchanged he turned his competitive acumen to the game of poker. Trickett channelled the focus and winning mentality of a professional sportsman into poker.
Half of his mammoth lifetime earnings came from his second-place finish at the Big One for One Drop, the richest poker tournament ever staged, but Trickett had already leapfrogged the Devilfish into first place before that with several seven-figure scores at the Aussie Millions and the Par touché Poker Tour. A specialist in high buy-in, small-field tournaments, he's also just at home at the high stakes cash games and is a regular at the big games in Macau. Sam Trickett is a huge fan of social networking and is known for his frequent twitter posts. One of the things that he claims drives him is his loyalty to his mates, football and poker.
2. Dave "Devilfish" Ulliott $6,211,925
pokerlistings.com
Many say that Dave Devilfish Ulliott came from the bad side of town and although that may be true, it contributed to his stardom as a poker player. Devilfish was a former safecracker who went straight when he found that he could make more money playing poker than he could breaking into safes. His life was as colourful as his table talk and is superbly documented in his autobiography, DEVILFISH: The Life & Times of a Poker Legend.
The World of Poker lost Dave this past April at the age of 61. His personality as a poker player was known far and wide with his dark suits, shades and knuckleduster "Devilfish" rings caught the public imagination and he remains the most recognizable figure in UK poker. Like many other great poker players that came before him, he is a grandfather a poker legend and will remain an icon to beat with future generations of poker players.
Ulliott first came to prominence when he appeared on the seminal UK poker TV show Late Night Poker, winning the first ever series. In 2003 Ulliott won the WPT Jack Binion World Poker Open for $589,175. He holds one WSOP bracelet, in Pot Limit Hold'em, which he won in 1997.
3. Roland de Wolfe $5,330,554
pokerlistings.com
Roland de Wolfe comes to us from London England, right in the hub of the UK. He is currently ranked third in the UK and among the top 100 globally. A poker journalist turned tournament phenomenon, he has pretty much retired from the live tournament scene these days, instead concentrating on under-the-radar live London cash-games. Although he is still known to partake in some high stakes games, he remains low key. Roland began playing poker in his very early teens as he grew up wagering and betting on pretty much anything he could as a child.
From late 2005 through 2007, however, he was unstoppable on the circuit, winning the WPT Grand Prix de Paris ($574,419), the WPT Championship ($1,025,205) and the EPT Dublin ($696,970), with a second-place finish at the Irish Open ($433,773). Then in 2009 he won his first and only WSOP bracelet in the $5k PLO hi/lo Split 8b event, becoming only the second player ever to complete poker's triple crown of victories in WSOP, EPT and WPT events. All we can say is, with a tournament record like this, those cash games must be treating him very well indeed.
4. Surinder Sunar $4,667,666
pokerallin.fr
Surinder Sunar hails from Wolverhampton England. He is known for his proper old school approach to the game. He remains ranked as fourth overall in the UK. His first recorded tournament cash on the Hendon Mob Database (on a list that is as long as your arm) was at a tournament in Las Vegas back in 1987. Since then he's been able to consistently make money in this tough, fickle game. You have to have something a bit special to survive so long on the poker circuit, where so many people crash and burn. Here today, gone tomorrow.
Sunar first came to public attention as a three-time finalist on cult TV show Late Night Poker. Then, in 2004, he won a memorable WPT Grand Prix de Paris, where he beat Tony G heads-up, remaining impassive and apparently unruffled by the torrent of abuse directed at him by his manic opponent throughout the final. He is not playing as much today due to the high degree of concentration and vigour it takes to win major tournaments. Regardless, he remains at the top of the list.
5. Stephen Chidwick $ 4,449,500
wsop.com
Chidwick is known for his great prowess playing online and has amassed over 100 WSOP main events online before the age of 21. His online persona is Stevie444. He is hungry for a bracelet and as a result has worked diligently on becoming a master of all the games. Stephen hails from Deal England. He is currently ranked fifth in the UK.
Recently Stephen Chidwick won the 2016 Aussie Millions Poker Championship and was crowned 8 Game King. Obviously his mastery of multiple variants of poker has truly paid off. He is a superstar and has already attained a reputation as being one of the strongest players not only in the UK, but globally as well. It is only a matter of time before he secures the number one position.
6. Mark Teltscher $ 4,165,025
cardplayer.com
Mark Teltsher comes to us from London England and at the age of 36 has already secured his name in poker history books. Teltsher has been rather low key as of late as he is spending a great deal of time in trading and real estate. The mental edge and insight that he gained through his years of developing into a great poker player towards larger investments has paid off. Many claim that playing poker goes hand in hand with large deal making.
He gained notoriety by being the winner of the 2005 EPT - European Poker Tour. All in all he has won five major tournaments securing his seat at sixth place. Although he currently plays poker more as a hobby than as a career, the call of the game and the application of his strategies as a leading negotiator might just find its way back into the circuit in the years to come.
7. Jake Cody $4,131,602
en.wikipedia.org
Jake Cody is one of the most impressive poker players to come out of the UK. He has earned a WSOP bracelet in Vegas as well as titles in the European Poker Tour. All of this and he is only 27 years old. He was named as Rookie of the Year as well as Poker Player of the year.
He burst onto the scene in 2009 with a min-cash in the inaugural UKIPT in Galway, which he used as a springboard to enter the EPT Deauville. He promptly won that event for €857,000. Just eight months later, Cody won the WPT London, and a year later picked up a WSOP bracelet in Vegas, becoming the youngest player to complete poker's triple crown.
The young Rochdale native, who began his career by depositing $10 online after learning how to play poker with his chums as a teenager, contributed to his success. Since that first deposit online he has never gone broke and has achieved in a year and a half what very few players will ever achieve in their lifetimes. Since then he's added final tables at the WSOPE Cannes, the GUKPT Grand Final and the EPT Monte Carlo to his list of achievements. He is a member of Team PokerStarsPro.
8. Chris Moorman $4,107,678
onlinepoker.net
Chris Moorman at the age of 30 may just be the best online tournament player in the world. After having built up his bankroll from nothing over a period of seven years (initially cashing in an online freeroll for $70) he remains in the top ten UK poker players. He is currently ranked number 8 according to the Hendon Mob.
In 2013 he became the first player to surpass the $10 million mark in online tournament winnings. His live results aren't too shabby either, although it did take him a while to make the transition. His first live breakthrough came in 2011 when he placed seventh in the Aussie Millions Main Event and cashed an outstanding seven WSOP events, which included two-second places. He would have to wait until March 2014 for his first major victory, however, when he took down the WPT LA Poker Classic for $1,015,460. It is a good thing he has a degree in economics to Sussex University, what better way to invest his poker bankroll.
9. John Gale $ 3,593,818
thepokerpractice.com
John Gale resides in Bushey Hertforshire. "Gentleman" John Gale appeared from nowhere in 2005 to win the PokerStars Caribbean Adventure in the Bahamas, having qualified online, and came second in a WSOP event in the same year. The following year he went a step further, picking up a bracelet in the $2.5k PLO event.
Recently, he made a stunning return to poker competitions after battling a brain tumour to win the 2015 WSOP Event #18: $1,000 Turbo No Limit and winning $298,290. Not only is that a huge success in and of itself, the reality that he returned as a champion among poker players could be considered as the biggest win of all time. After spending three full years in and out of hospitals to capture a major event win.
Other career highlights include a fourth-place finish at the 2007 WPT Borgata Winter Open for $ 443,096 and victory in the 2008 Bellagio Cup for $205,500. John Gale may not be a household name but he has proven his ability to consistently make money at the highest levels of poker for a number of years. He is currently ranked ninth.
10. Ram Vaswani $3,409,209
pokerlistings.com
Ram Vaswani lives in London England and according to The Hendon Mob he is currently ranked tenth among all UK poker players. He is formerly one quarter of The Hendon Mob, Vaswani was a professional snooker player before he, along with Joe Beevers and Ross and Barny Boatman realized, in the late nineties, that poker was about to take off in a big way, and began to market themselves as the game's first ever sponsored poker team.
Known for his fearless gambling style, which has earned the nickname "Crazy Horse," Vaswani. He first appeared on Late Night Poker in the early nineties. In 2007 he became the first member of the Hendon Mob to win a WSOP bracelet. He has also made four EPT final tables, winning the Dublin event in the first season and finishing second in Copenhagen in the second season.