payment options
Online Review of CORAL Poker 2022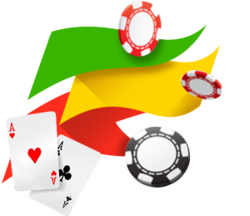 Our team of poker experts have come together to review all the best online poker sites available to the UK poker player. One of our highest rated poker sites is Coral Poker. Our review of Coral Poker is represents what online poker players have known for some time and that is that Coral Poker continues to represent their grandfather company with the same level of quality.
Coral Poker is the online poker site for the well-known high street bookmaker Coral, with hundreds of high street stores throughout the UK. The Gala Coral Group owns Coral.co.uk that also has a chain of the land based casinos in the UK. This has helped to secure their place as an excellent online poker provider. Seats at this site can be won at the Coral Poker site through satellite tournaments. The popular Ongame software powers coral Poker and they are part of the iPoker, Ongame network of poker sites.
Because Coral Poker is part of the UK's longest standing gambling companies. When you know sign up with this poker site, you can rest assured that you are in good hands. After many years their fan base is pretty significant. Although their overall traffic is not the size of some of the other bigger sites, it holds its own.
Coral Poker is known for their outstanding customer service, simplicity of software, deposits and withdrawals. Players are welcome to use major credit cards and not only are your deposits fast, you can use any major bank card to play and your real cash winnings are accessible quicker than most online poker sites. There is some significant real money to be won at Coral Poker.
Coral Poker Online Software Review - 2022
Coral Poker has kept abreast of all the newest aspects of being an online poker provider. They are fully equipped with mobile apps that will set iPad and iPhone users on fire. The interface for iOS users is superb. Android smartphone users will equally be delighted by the fast and easy response through the direct access to table play, tournaments and customer service. Mobile users will love that they have immediate direct contact with customer service.
How about attending poker school on your lunch break from work? Well, Coral Poker software has an awesome poker school fully equipped with tutorials for all levels of play. Imagine how wonderful it will be to immediately put those new strategies to the test and win real money. Along with mobile play, poker players can enjoy a more traditional game of poker by downloading software or even enjoy a fast game in a flash with instant - no download games and tournaments.
Online Poker Review of Coral Games and Tournaments
Coral has a nice selection of games that should fit almost any poker player's needs. For Texas Hold'em players you will find a nice selection of both limit and no limit games. Additionally, Coral offers Omaha, Omaha hi-lo, seven-card stud and five-card draw. Since Coral is part of the Ongame network, you can always count on a great selection of games with a large amount of players. Like any room, peak times are the best for finding the games you want, but Ongame supports a large number of games and players at any time of the day.
Review Summary
Our poker reviewers found that overall Coral Poker has a great deal to offer UK poker players. In fact they surpass the expectations in the area of loyalty bonuses, tournament play with rewards beyond a generous rake. The iPoker network is a great organization to be connected with and Coral Poker is a part of one of the best. Coral Poker is truly the real deal and highly reputable organization. We recommend this and believe that you will enjoy hours of superior poker play. Not only does Coral Poker offer a wide variety of poker, you can always enjoy many of the other options such as table games, slots and sport betting.